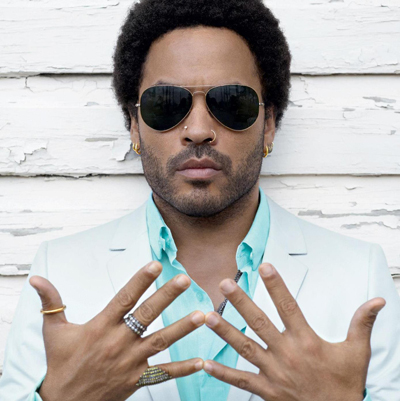 Bahamas Weekly is proud of LK!
Bahamas Weekly Link...




More ways to see LK!
Don't ya love it!?
Photographed by Renaud Corlouer. Art Direction by OUR Mathieu Bitton.


http://live.drjays.com/index.php/2013/01/17/lenny-kravitz-models-french-label-eleven-paris-in-celebration-of-their-10th-anniversary/elevenparis-ss13-lenny-charlotte/

Joined by model Charlotte Free.

Lisa
Lenny Lover Sista.
Replies to This Posting
Re: Eleven Paris Ambassador!





Interesting photo shoot. I love Lenny in the white. I must admit Lenny and the clothes got I bit lost to me in the second photo. I found myself fixated on the orange smoke and the elements of the house (Are there 2 air conditioners in one window?) LOL Guess I missed the concept. That's OK, it's Lenny. This brand is new to me. I know Lenny likes skinny pants and meggings but man...
Lenny Lover Sista
Live to Give


LK can wear anything or nothing at all and get away with it. This week Fashion Police had a poll called Bitch Stole My Look between him and Adam Lambert wearing the same LB boots. They dared say Adam wore it better and that LK looked like he was trying to hard to look cool. I say he does NOT have to try, he just is cool.

That's funny Muzik, about the 2 A/C's!! I also wondered if it were for double the effect or something.
And hey, LK seems to be able to wear almost anything and get away with it!

Therese.